Episode 19: Koyé Oyedeji | Warren Wilson College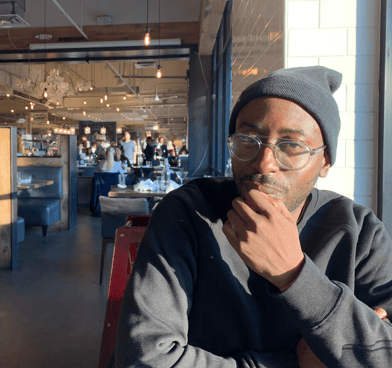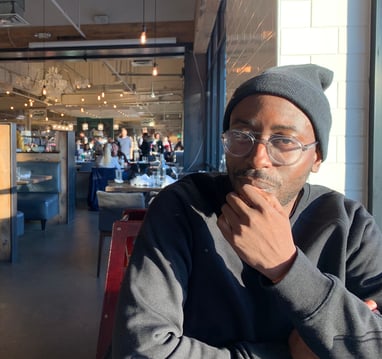 A low-residency MFA program helped Koyé Oyedeji of Warren Wilson College develop the discipline to work full-time while writing his composite novel. He and Jared discuss the ins and outs of the low-res experience, as well as how being a British person of Nigerian descent living in the United States inspires Koyé to write about Black relationships through the lens of identity and class.

Koyé Oyedeji's writing has appeared in Ploughshares, Virginia Quarterly Review, The Believer, Wasafiri (UK), The Good Journal (UK) and elsewhere. He has contributed to a number of anthologies, received scholarships to attend the Bread Loaf Writers' Conference and the Sewanee Writers' Conference, and has also previously attended the VONA and Callaloo writing workshops. He is currently a Holden Scholar in the Warren Wilson MFA program, where he just entered his final semester. He lives in Washington, DC and is currently at work on a composite novel.
· Montré Aza Missouri, Associate Professor, Howard University
· Sula by Toni Morrison
· Fences by August Wilson
· Bacon's Rebellion
· Bread Loaf Writers' Conference
· Christopher Castellani, faculty, WW
· Laura van den Berg, faculty, WW
· Ellen Bryant Voigt, founder, WW MFA
· Samantha Hunt, alumna (fiction '99), WW
· A. Van Jordan, alumnus (poetry '98), faculty, WW
· Debra Allbery, Director, WW MFA
· Charles Baxter, faculty, WW
· David Haynes, faculty, WW
· Lesley Nneka Arimah, faculty, WW
· Peter Orner, faculty, WW
· Reginald Gibbons, faculty, WW