Episode 18: Danielle P. Williams | George Mason University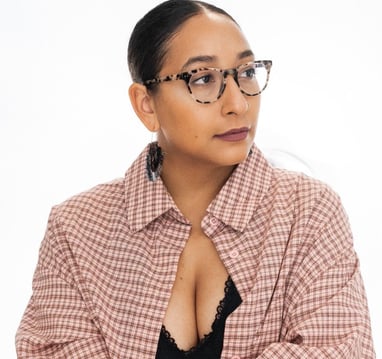 An MFA-sponsored trip to the Mariana Islands allowed Danielle P. Williams of George Mason University to reconnect with her ancestral culture. She sits down with Jared to discuss exploring Chamorro history through poetry, learning ancient language through translation, and meeting mentors and allies through her program.

Danielle P. Williams is a Pushcart-nominated poet, essayist, and spoken-word artist from Columbia, South Carolina. She strives to give voice to unrepresented cultures, expanding on the narratives and experiences of her Black and Chamorro cultures. She is an Editorial Coordinator for Poetry Daily, the Poetry Editor for So To Speak, and a 2019 Alan Cheuse MFA Travel Fellow. Danielle is a 2020 Writing Workshop Fellow for The Watering Hole and 2021 Langston Hughes Fellow for Palm Beach Poetry Festival. Her poems were selected for the 2020 Literary Award in Poetry from Ninth Letter. Her writing appears or is forthcoming in Hobart, Juked Magazine, The Pinch, Barren Magazine, JMWW, The Hellebore, and elsewhere. She is the author of a self-published collection of poetry, The Art in Knowing Me, and two spoken-word EP's, At My Own Risk and We Fall Down. Find her at her website daniellepwilliams.com, on Twitter @dpwpoetry, or on Instagram @daniellepwilliams.